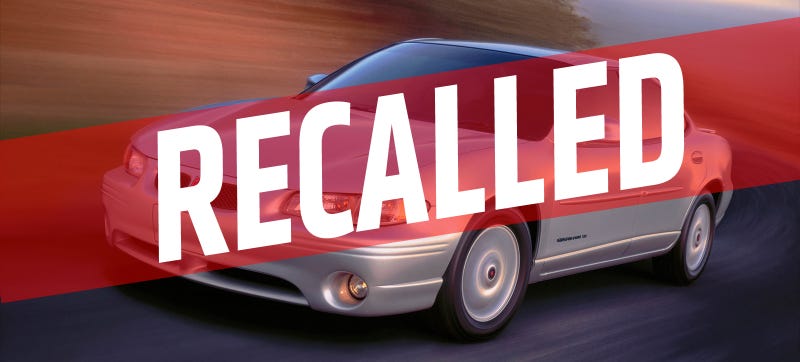 There were several vehicle recalls in 2015 including: Mack Truck, Volvo, Dodge, Ram Trucks, Ford, BMV, Kawasaki, Pontiac, Buick, Jeep, GM, Cooper, Nissan, Volkswagen, Mazda and more that affected millions of customers.
Vehicles are not what they used to be. Vehicles used to last for 5 to 10 years without major defects or major problems. Nowadays you are lucky if your vehicle lasts during the warranty. Think twice before trading in your old vehicle for a shiny new one.
Lately we have heard about many products being recalled. There is a consumer protection magazine called "Consumer Reports" that is sent out every month to inform consumers of products that are recalled and identifies any possible dangers of using the recalled products. This year we have heard of the dozens of recalls from vehicle manufacturers.
If your vehicle has been recalled you should be contacted by mail by the manufacturer. However, if you have not, you can find recall information on internet at websites such as: Vehiclefax, Environmental Protection Agency or the National Highway Traffic Safety Administration.

Most vehicles that are recalled are repaired free of charge by your local dealership.
Here are 9 superb tips on how to handle a vehicle recall.
Don't panic. Some recalls are not safety hazards but you should take your vehicle to the dealership where you bought the car to have the repairs performed.

Verify notification. If you receive a notice that your vehicle has been recalled take your vehicle to any dealership in your area that sells your particular vehicle make and model. Recall notices are valid as long as the vehicle is less than 10 years old. You can also c

ontact the vehicle manufacturer directly to get accurate information on the model being recalled.

Get a second opinion. Get a second opinion on repair costs before taking it to the dealer in the event the dealer suggests additional repairs that they will not cover.

Research. Find out the process to get, your vehicle repaired and if you will be compensated for the recalled part or for a rental vehicle while your vehicle is being repaired. Check the company's website to verify if any information has been posted.
Status. Check on the status of your vehicle repair frequently and document all phone calls with the vehicle dealer and vehicle manufacturer. Ask for a letter in writing from the vehicle manufacturer stating what model was recalled and the process for repairing the recalled model.

Used Vehicles. If you bought a used vehicle and r

epairs were made a sticker will be displayed inside the vehicle. Check annually. If you did not receive a notice that you vehicle was recalled, ask other people who own your same type of vehicle to notify you if they hear about recalls. Also, search the internet periodically to see the list of recent vehicle recalls.

You can search if your car has been recalled using this tool https://vinrcl.safercar.gov/vin/ or visit www.consumeraffairs.com for more information on vehicle recalls.
Vehicle Fund. Create an emergency vehicle fund so if you have to get your vehicle repaired you minimize the chance of going into debt.
Purchase. When purchasing a vehicle do your research and check to see if any of the vehicle manufacturer's models have been recalled, the date of the recall and what the company did to address the recalled models. Also check the financial stability of the company. Don't purchase vehicles that may be discontinued because it may be hard to find parts for the vehicle. Make sure you buy a vehicle that has been rated as a good buy.